---
Idiómate is the new name which Claudine "Languages and Translation Center" has decided to give to its professional translation agency.
From now on, Idiómate is its translation, interpreting and public relations agency, and Claudine is its language center. We are the same professionals, but this way we will facilitate full dedication in each field, by diversifying the activities.
As our clients already know, work comes first: delivering a good translation in time is our top priority. We gain customer loyalty thanks to the quality of our services.
Our team is made up of translation and interpreting professionals, as well as an experienced project manager, who addresses the individual needs of our clients.
In a competitive sector such as ours, Idiómate has earned a well-deserved good reputation with new projects and services. We want to retain the trust of our existing clients and to earn the trust of new ones, on the basis of our professionalism and the quality of our services.
Our goal is to make sure that the services provided to our clients come up to their expectations.
Our services.
> Translation
> Interpreting
> Exportation
> Individuals
The importance of a good translation
Nowadays, offering information and services, such as business documentation or a multilingual website, is essential for an effective marketing strategy, as well as to develop or extend your presence in foreign markets.
That will be the reflection of your company's image. Therefore, we undertake to respect this image putting our large network of professional translators at your disposal, guaranteeing optimum results and helping you to enhance or promote the image of your company abroad, always with top linguistic quality.
At Idiómate, we translate anything you or your company may need:

GENERAL

ECONOMIC

JURIDICAL

CERTIFIED

SCIENTIFIC/TECHNICAL*

COPY EDITING**

AUDIOVISUAL TRANSCRIPTION***
* Aeronautics, aviation, automobiles, insurance, finances and banking, medicine, chemistry, biology, patents, engineering, training, translation and preparation of web pages, etc.
** Not only do we guarantee that your text will be free of grammar and spelling mistakes, but also elegant, readable and fit for its purpose.
*** In any format: wire taps, tapes, videos, etc.
LANGUAGES:
If the language you are looking for is not included in the following table, please do not hesitate to contact us. We will be happy to offer you a solution that will fit your requirements.
Arabic
Bulgarian
Danish
Flemish
Greek
Iranian
Norwegian
Serbian
Ukrainian
---
Asturian
Catalan
Dutch
French
Hebrew
Japanese
Polish
Slovak
Urdu
---
Basque
Chinese
English
Galician
Hindi
Korean
Portuguese
Slovene
Valencian
---
Bengali
Croatian
Estonian
Georgian
Hungarian
Latvian
Romanian
Swedish
Vietnamese
---
Bosnian
Czech
Finnish
German
Italian
Lithuanian
Russian
Turkish
---
Interpretacion
---
The success of your meetings, conventions, conferences, seminars, business visits, etc. is guaranteed with our permanent 24-hour services (Saturdays and public holidays included).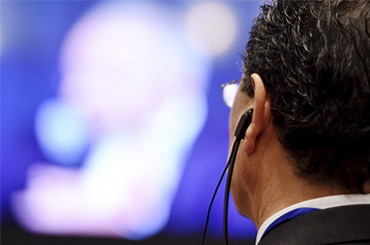 Consecutive and liaison interpreting in person, via telephone or video conference.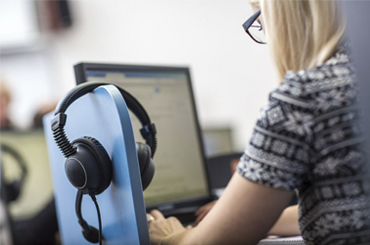 Simultaneous interpreting (booth).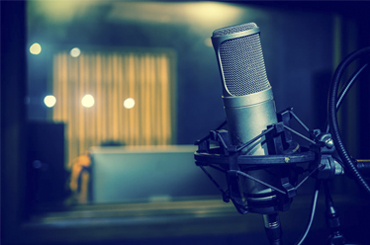 Ideal voice:
We provide you with the perfect voices for radio, television, documentaries, narrations, dubbing, telephone menus and on-hold messages or even audio for the Internet.
Exportation support
---
Idiómate helps small and medium-sized enterprises in their development and formalities abroad. This service involves:

Translating their manuals, brochures, etc.

Telephone contact with foreign organizations.

Updating their mail, fax or email models.

Translating and bringing their websites online in the desired language.

Translating their mail (email, letters, faxes) and the mail from their foreign interlocutors.


Marketing service (looking for a potential client portfolio and making it known to the client...), formalities via telephone, email or fax.
Accompaniment and, where required, organization of attendance at fairs, business trips, dinners, etc. We will provide you with a comprehensive study of the customs of the country to where you want to export your products, formalities, laws that are different from those of your country of origin...

Organization of your stay (hotel, courses, conventions, etc.).

Several translators and interpreters for different languages will be at your disposal to make your communication with your interlocutors smooth both in professional and leisure contexts.

Organization of stays (weekend, one week, one month, etc.).

We offer you the possibility of having your work-leisure combination organized.

With the help of Claudine "Language Center" we can provide you with intensive 3h/day one-week Spanish courses, or on weekends (the client will have an à la carte syllabus), with beginner, refresher or specialization levels, and programmed afternoon visits (to companies, around the region, etc.).
At Idiómate, we collaborate with more than 30 translators, mostly located in Spain and the rest of Europe. Thanks to this multilingual pool of translators we cover more than 15 language combinations, suitable for all sectors and activities.
All our translators and copy editors are bilingual, and each one of them is an expert in his/her field: translation (general, economic, technical and scientific, certified...), interpreting, voice-over, etc.
We work with all the European languages, as well as Russian, Chinese, Arabic and many others.
Our project manager is your direct interlocutor, which ensures the correct management of your project, from the receipt of the documents to their final delivery.
His role is to analyze the source document, then choose the most suitable translator, be the interlocutor between the client and the collaborator, monitor the progress of the translation (especially when it has considerable length), control the translated text and finally make sure that the final document meets the client's expectations.
How we work
When we receive a request for translation, our job consists in:

Analyzing the document and establishing a quotation and term of delivery.

Selecting the most suitable translator (or translators in the case of important projects).

Translating the document.

Reading the document through.

Sending the translated document to the client.
References
---




Contact.
Calle General Zubillaga, 10 Entr. Derecha
33005 - Oviedo - ASTURIAS.
Number: + 34 985 237 770
Cell phone: + 34 652 089 206
info@idiomate.com